Ship Sustainably this Season
Environmentally conscious packaging is the number one buzz word this season and the single biggest request we get from customers and end users alike.
Following are some of the sustainable options we recommend for our clients. They're super ways to reduce, recycle or eliminate wasteful packaging all together without compromising protection during shipment.
1. Find the perfect fit carton; eliminating the need for fill
Our sister company Any Box Today makes perfect fit cartons - to your custom dimensions - on demand. In other words, if you have an unusual item to ship and need only a few boxes (even 1). You can order it here. Customers love our no minimums and fast turn - around times. A perfect sized carton often eliminates the need for void fill making it more economical and calling for less material. For volume orders and pricing, you can email us directly at orders@wolfpack.ca.
2. Replace Bubble, Foil and Foam
Foam is loved for its lightweight and highly protective qualities but it usually goes straight to landfill after use and takes decades to biodegrade.
Consider paper, pulp, shredded, recycled paper or this biodegradable loose fill as they are all fully blue bin or green bin eligible and biodegrade beautifully.
Our paper is made with recycled material and makes for great interior protection when bunched up as interior packaging. We sell rolls of paper, newsprint sheets and more.
One of our most popular items are these padded mailers that are filled with recycled newsprint vs. bubble - making them recyclable upon discard.
3. Choose recycled content
All of our stock boxes are made from over 85% recycled material - as well as being universally accepted in the Canadian blue bin recycling program after use.
Most US board (and US based companies) use less recycled content. A practice that offers little if any added protection.
At Wolfpack, recycled content is an important factor as recycling paper helps to reduce greenhouse gas emissions that can contribute to climate change. It takes 70% less energy and water to recycle paper than to create new paper from trees. These decisions are part of our ongoing commitment to sustainablilty.
Shop our recycled content boxes on our website or order a custom size in larger quantities by emailing orders@wolfpack.ca.
3. Print on your box instead of a vinyl label
Our on-site digital printer can print your logo or design directly on the carton thus reducing the need for extra labels, tape or decals. You can also add a sustainable message such as "please make sure to reuse or recycle this box upon discard.
To get a quote, send your box dimensions and a PDF of your artwork to orders@wolfpack.ca.
4. Shop local
Probably the largest factor in sustainable shopping is proximity. Shopping Canadian companies keeps sales dollars in the country. It funds local jobs at the mills and warehouses.
Shopping local calls for less shipping and fewer trucks on the road means fewer emissions. It funds research and development and allows Canadian minds to innovate on the quest for more sustainable options.
If you have any questions about how to make your packaging more sustainable, or if you know of a great sustainable packaging supplier that would like to sell their goods in Canada, please don't hesitate to contact me at erin@wolfpack.ca. I'd love to hear from you.
e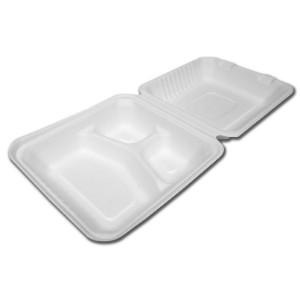 Canada's Ban on Single Use Plastics....finally!
MONT-SAINT-HILAIRE, Que. – Prime Minister Justin Trudeau announced June the federal government's intention to ban harmful single-use plastics as early...
Read Now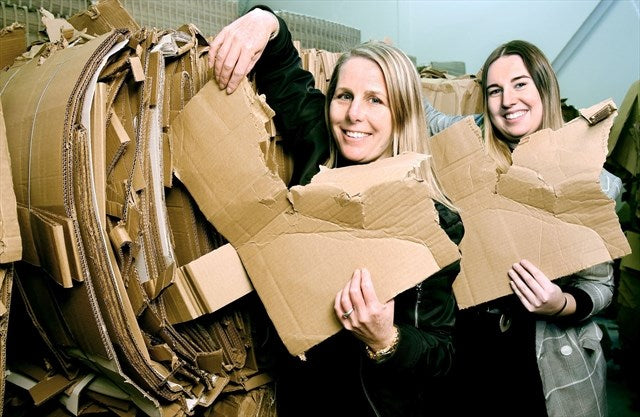 Wolfpack's Art Contest
 by Amanda Persico  YorkRegion.com  Photo credit: Susie Kockerscheidt/Metroland One person's trash could be the makings of another person's masterpiece. Wolfpack Packaging Inc. is...
Read Now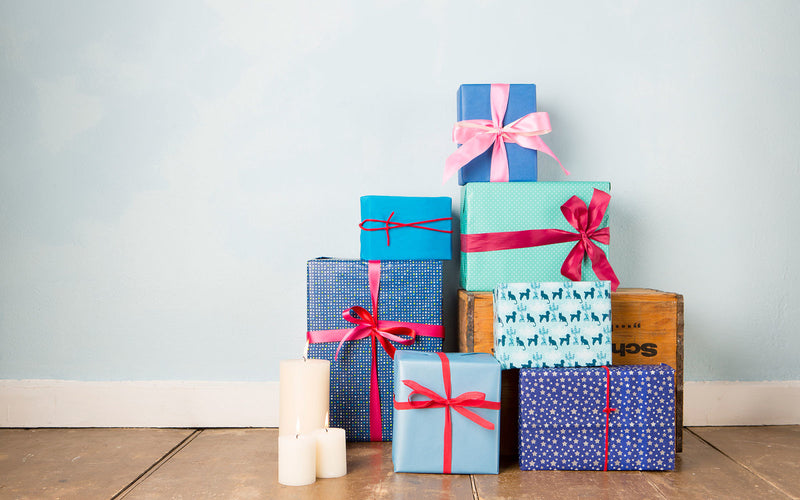 Holiday Shipping Deadlines
It's that time of year again and our team at Wolfpack wants to make sure you are covered for the...
Read Now